Call me directlyF 440-821-8820
C 35 + years in the Building and Inspection Industry

C Over 7000 Happy Home Inspection Clients

C Multiple Certifications and Licenses

C Respected Industry Leader & Educator

Please compare my qualifications and experience with that of my peers. I'm confident you will find that I rank among the best in the industry.

Click to learn more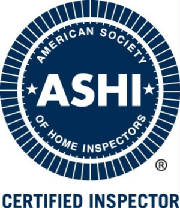 Anybody can join ASHI and say that they are a member. Only inspectors meeting the highest standards and who have passed the National Home Inspector Exam can become an ASHI CERTIFIED Home Inspector. The logo displayed indicates that I have exceeded the required standards. My ASHI certified member number is 248571.

Click to learn more

The International Code Council is the premier building code developer. Almost all states, including Ohio, have adopted the ICC as their model building code. The ICC administers examinations in order to certify inspectors in the various aspects of the code. These ICC certifications qualify inspectors to be employed by states, counties, and municipalities as Building Inspectors and Building Officials. I have held ICC Inspector's Certifications in Electrical, Mechanical, Plumbing, and Building.

Click to learn more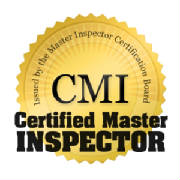 The Master Inspector Certification Board, Inc. is a non-profit 501(c)(6), tax-exempt organization dedicated to promoting excellence in the inspection industry. The Board holds the registered Trademark Certified Master Inspector® (CMI), the inspection industry's top professional designation, and awards it qualifying inspectors who have demonstrated the highest level of competency.
AMERICAN MENSA

THE HIGH IQ SOCIETY
American MENSA is an organization who's members have a tested IQ at or above the upper 2% of the population. I am a tested member.
Homewise Building Inspection Services
3919 West 229th Street, Fairview Park, OH 44126